For NaNoGenMo (national novel generation month) 2015, I wrote some Python which generates a series of loosely-coupled deepdream images, and adds eight-line surrealist 'poetry' to them based on the image categories used to draw them.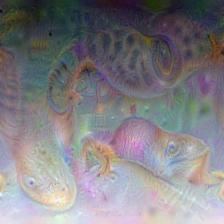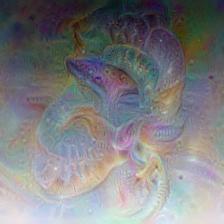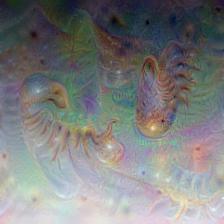 The full text is here: Neuralgae.
The source code and a fairly detailed description of how it works is on GitHub.